Discover the origins
THE HISTORY OF THE ABBEY
The complex of the monastic citadel of the Santissimo Salvatore al Goleto was built in starAng from 1133 by Guglielmo da Vercelli, who had received the land for the new abbey da Ruggero, Norman lord of nearby MonAcchio, a locality today uninhabited, located between Sant'Angelo dei Lombardi and Rocca San Felice.
Read more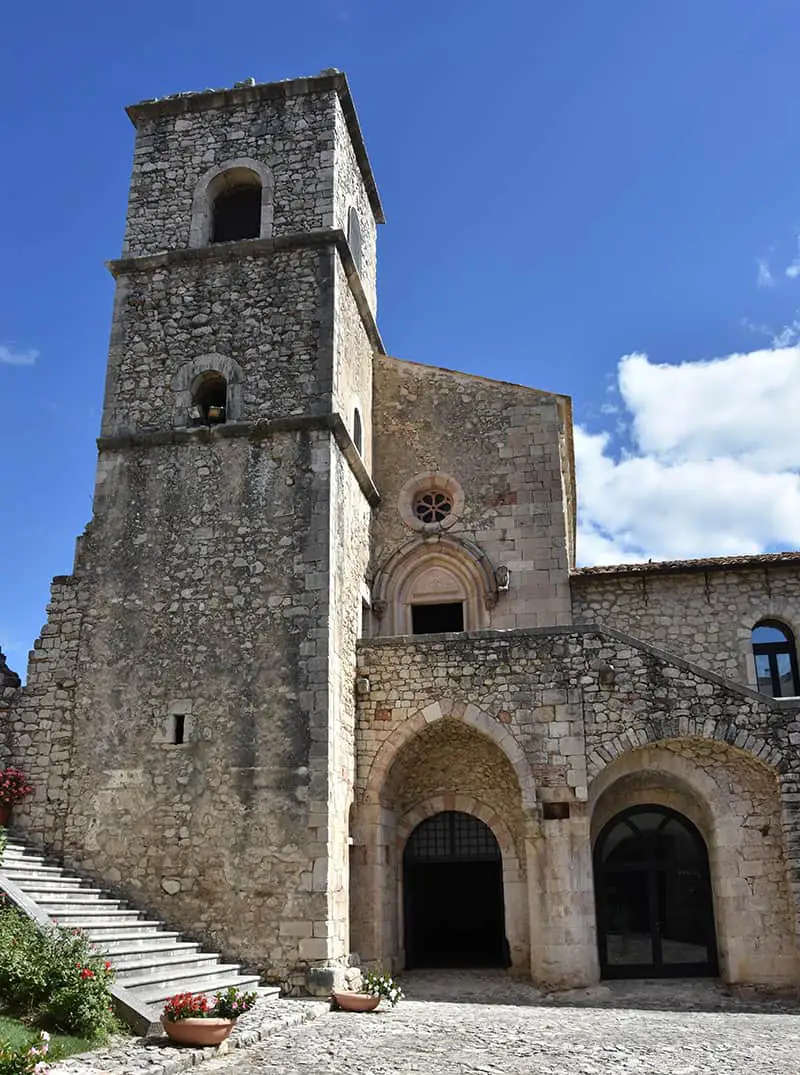 WEEKDAY TIMETABLE


CELEBRATIONS

Dal Monday al Friday:

6:45 ‒ Ufficio delle letture e Lodi Mattutine

17:00 ‒ Eucaristia con i Vespri

Saturday:

6:45 ‒ Ufficio delle Lodi
HOLIDAY

HOURS
CELEBRATIONS

Sunday:

7:00 ‒ Lodi Mattutine

17:00 ‒ Eucaristia
Discover the places of the Abbey
Guided tour
Il Goleto is an evocaAve place of prayer, spirituality and man's welcome pilgrim in search, who stops to discover the meaning of life and the presence of God.
Read more
Find out about the latest scheduled events
EVENTS AND NEWS
Stay up to date on the latest news and scheduled events of the Abbey of Goleto.
Come on a spiritual retreat at the Abbey
HOSPITALITY AND VISITS
It is possible to welcome groups for daily spiritual retreats. Instead, for a stay of several days it is only possible for up to two people, with strong spiritual moAvaAons both for consecrated men and women and priests and for lay people on a journey of research and faith.
Read more